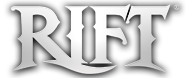 Download RIFT and enter the vast, magical world of Telara. Experience an unprecedented class system, massive dynamic battles, and player housing like you've never seen before – all for free.

Total Credits Available:
0
RIFT Credits may be used to purchase boosts, equipment, mounts, and tons of other items from the in-game RIFT Store.
Patron Subscription information
Upgrades available for purchase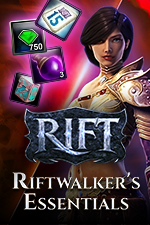 Gameplay requires: (1) INTERNET CONNECTION (SOLD SEPARATELY), AND (2) ACCEPTANCE OF LICENSE AND USAGE TERMS. Provided on a commercially reasonable, "as is" and "as available" basis, without warranties or conditions of any kind. gamigo US, Inc. does not ensure continuous or error-free access, use, or availability of any game content, feature, gameplay, or server and may change, modify, disable, suspend, or remove any such content, feature, gameplay, or server at its sole discretion.
Cancel Subscription
If you choose to cancel your promotional pricing subscription and later re-subscribe, the promotional pricing subscription will no longer be available.
Are you sure you want to cancel your subscription?